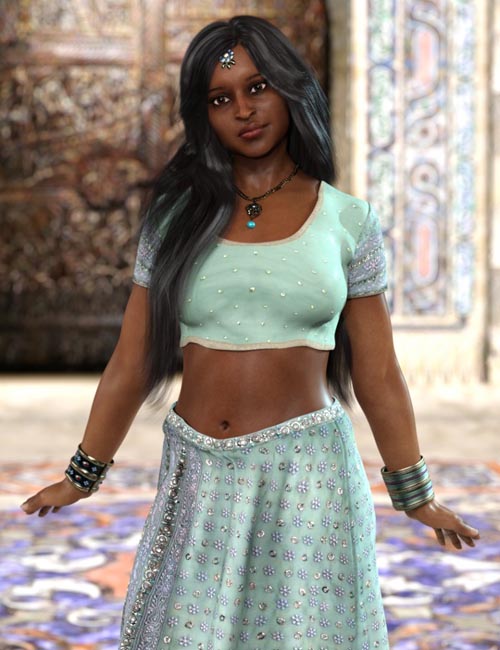 Product ID:60543-DAZ
Product URL:https://www.daz3d.com/catalog/product/view/id/60543
Elina is a strong, fresh, darker skinned character of Indian origin for Kala 8.
She is proud of her heritage but also embraces the future and the modern world. She is well traveled and loves fashion, spending time with her friends and reading.
Her head and body are customer sculpted and her skin is made from high-resolution resources. She comes with multiple eye, make-up, eyeliner and lip options, allowing her to be whoever you want her to be.